Our Services
Preventive Care
Professional Cleanings
X-rays
Comprehensive & Complete Exams
Head, Neck, Tissue and Gland Check
Sealants
Dental Hygiene Education
Scaling and Root Planing
Sports and Occlusal Guards
Snore Guards (Sleep Apnea)
Restorative Services
Fillings
Crowns
Bridges
Onlays/Inlays
Implants
Implant Retained Prostheses
Dentures & Partials
Extraction Site Preservations
Scaling & Root Planing
Emergency Dentistry
Crack a tooth? Lose a filling?  Need to see the Dentist ASAP? Worry not – our trusted staff of 2 dentists and 3 hygienists is here to help! Call us today for all of your emergency dentistry needs! (561) 966-3531
Meet the Dentists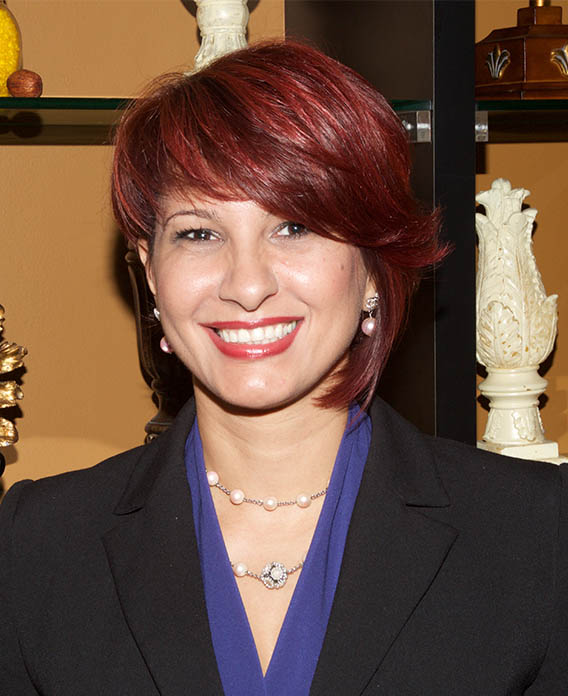 Dr. Sara Habashi
D.M.D.
Dr. Sara Habashi was born in Shiraz, Iran and moved to the United States when she was 18 years old.  In San Francisco she made the Dean's List with a 4.0 GPA in the Sciences and eventually moved to Florida to pursue her dream in dentistry. She graduated from Nova Southeastern University School of Dental Medicine in the top twenty of her class. Focusing on continuing education, Dr. Habashi is constantly improving her skills to provide her patients with the highest quality and cutting-edge dentistry.
Her primary focus is on cosmetic and restorative dentistry. She is a veteran practitioner of various restorations including: crown and bridge, composite fillings, removable dental prosthesis, Invisalign orthodontics, root canal therapy, extractions, and implant dentistry.
Dr Habashi is professionally affiliated with the American Academy of Cosmetic Dentistry (AACD), the American Dental Association (ADA), the Florida Dental Association (FDA), the Atlantic Coast District Dental Association (ACDDA), and serves as a board member of the Central Palm Beach County Dental Association (CPBCDA). She has been honored with several academic awards including the Cosmetic Dentistry Award in composite veneers from the AACD and Excellence in Prosthodontics from Nova Southeastern University. More recently, Dr. Habashi was inducted as a fellow into the in the International College of Dentists, the oldest and largest dental honor society that recognizes individuals with outstanding professional achievement and dedication to progressing the dental profession for mankind. Dr. Habashi has been awarded the Honorary Fellowship Award by the International College of Dentists for her active participation in the community and volunteer work.
For over 10 years Dr. Sara Habashi has lived and practiced family and cosmetic dentistry in South Florida. Her daughter shares her knack for art, and attends college, majoring in the Arts. Dr. Habashi enjoys traveling, trips to the beach, bicycling, and spending quality time with her friends and family.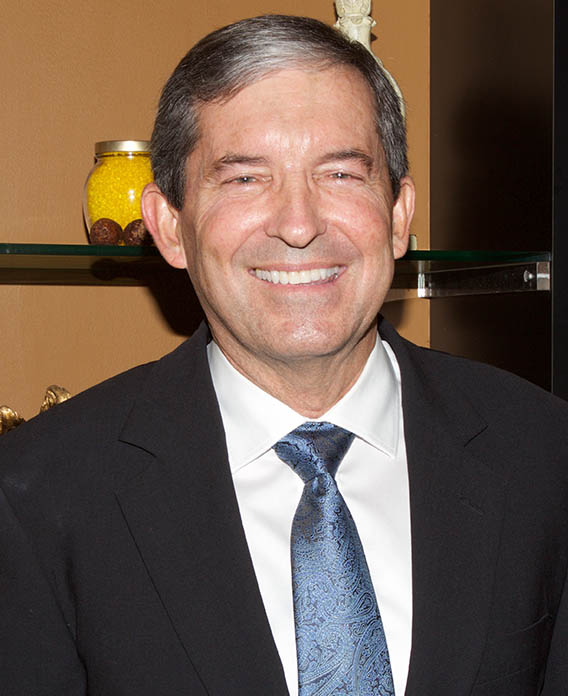 Dr. Donald Smarinsky
D.D.S.
Dr. Donald Smarinsky was born in Tulsa Oklahoma. He attended the University of Florida, Oklahoma State, and graduated from the University of Tulsa. He then went on to Northwestern University Dental School. He went through a general practice residency at Lakeside VA in Chicago. He has engaged in post graduate education to become skilled in all aspects of general and restorative dentistry. After moving back to Florida, he opened his own practice in Palm Beach County in 1980.
He was awarded the fellowship of the Academy of General Dentistry and is a member of the Florida Dental Association (FDA), American Dental Association (ADA), Atlantic Coast District Dental Association (ACDDA), and Central Palm Beach County Dental Association (CPBCDA).
He lives in West Palm Beach with his lovely wife of 39 years and has four beautiful daughters. He has 10 grandchildren with more on the way. In his spare time, he enjoys spending time with his family, golfing, swimming, and deep sea fishing. He is also a very active in his church.
What Our Patients Say
Dr. Habashi was exceptional, personable, professional, and knowledgeable as to what she was doing in regard to my mouth. I went to Dr. Habashi as a second opinion because another dentist wanted to pull my perfectly fine upper wisdom tooth in order to place a crown on a recently root canaled molar tooth. Dr. Habashi said she can do the procedure without pulling the wisdom tooth and in fact she said it would be good to keep it. Her staff which included Megan was personable, professional and kind. Donna at the front desk was extremely helpful and took charge in the billing and booking of appointments for the future. I could not be happier and find that this office with Dr. Habashi and her staff was a prayer answered. You owe it to yourself to have a consultation at this office. You will not be sorry you did.
Saving a Wisdom tooth and getting two crowns on major molars
J.G.
I have been a patient of Dr, Smarinsky for almost 4 years and have always been treated with respect, warmth and professionalism. Dr. Smarinsky and staff are the finest dental professionals I have ever had the honor to be a patient of, and I am 71 years old.
Always the perfect blend of warmth and professionalism, integrity and honesty.
J.B.
I have been going to this dentist for 24 years. I have never waited longer than 5 minutes in the lobby. Everyone is very friendly and caring. Dr Smarinsky is very gentle, explains everything beforehand and takes his time. I have never been disappointed. The hygentist, Laura is also very good and experienced. I would never consider going anywhere else.
The best Dentist ever!
D.S.
Dr.Habashi is an excellent Dentist. She took the time to explain every procedure she was doing. Dr. Habashi was very supportive, andd thorough when explaining the process. She is a professional and has a naturally lovely personality. I would recommend Dr. Habashi to everyone. She is the best Dentist i have ever had.
Best Dentist I Have Ever Had
T.H.
Read More